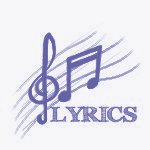 Unusual: Out of the ordinary; uncommon; extraordinary.

Ex: an unusual design.

Tr: insólito, excepcional, raro.

Hang about: followed by with. to frequent the company (of someone)

Tr: rondar, merodear.

Go out: to go to entertainments, social functions, etc.

Tr: salir

I wanna die = I want to die.

Tr: quiero morir.

Such: so great; so much.

Ex:I've never seen such weeping.

Tr: tanto, tal.

No matter: regardless of; irrespective of:

Ex: no matter what the excuse, you must not be late.

Tr: no importa.

Happen: o come about or take place; occur.

Tr: suceder, ocurrir.




Tom Jones (1940 - present)
Sir Thomas John Woodward, OBE (born 7 June 1940), known by his stage name Tom Jones, is a Welsh singer. He became one of the most popular vocalists to emerge from the mid-1960s. Since then he has sung nearly every form of popular music – pop, rock, R&B, show tunes, country, dance, soul and gospel – and sold over 100 million records.
Influences
Having been awarded an OBE in 1999, Jones received a knighthood from Queen Elizabeth II for "services to music" in 2006. Jones has received numerous other awards throughout his career, including the Grammy Award for Best New Artist in 1966, an MTV Video Music Award in 1989 and two Brit Awards – winning Best British Male, in 2000, and Outstanding Contribution to Music, in 2003.
By wikipedia

Jones has had thirty-six Top 40 hits in the United Kingdom and nineteen in the United States; some of his notable songs include
"It's Not Unusual", "What's New Pussycat", "Delilah", "Green, Green Grass of Home", "She's a Lady", "Kiss" and "Sex Bomb"